I led the redesign of the OpenTable app home screen. In less than a year, the engineering, product, research teams and I brought to life a vision for OpenTable's future catering to on-demand dining.

The new home screen that launched in May 2018 ushered in OTkit design system components for the first time in mobile as well as advanced personalization capabilities. In the remainder of 2018, I established a one-year roadmap for Home Screen iterations and unified the app's previously disjoint search entry-points.

User Ratings: 4.9 (App Store) • 4.8 (Google Play)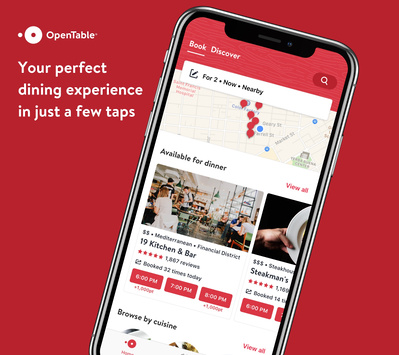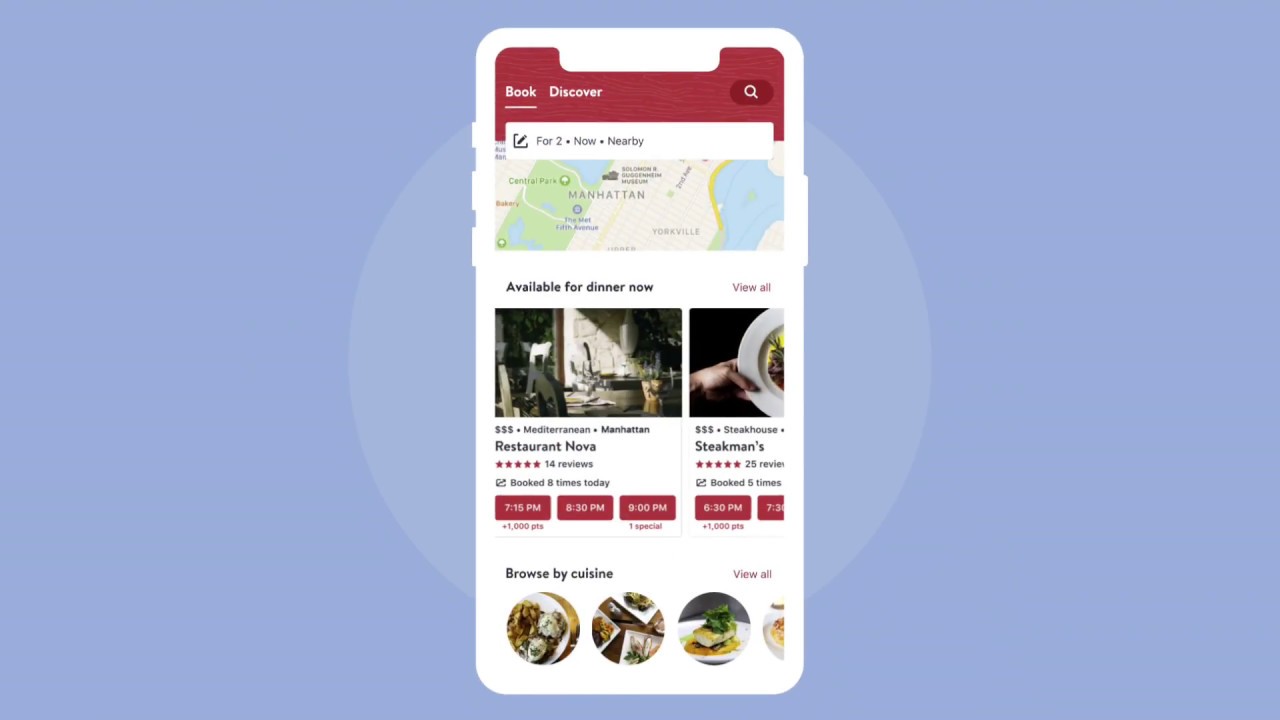 In 2019, the next planned iteration of the home screen launched, alongside a unified search experience. In total, the annualized revenue impact of these experience changes was in the millions.